Exploring the Best Halloween Contacts Designs of 2023
Jul 25, 2023 by Coloreyelens
As Halloween approaches, the quest for the perfect costume and accessories intensifies. One of the most effective ways to create an unforgettable and eerie look is by incorporating Halloween contacts into your ensemble. In 2023, the market is teeming with a variety of spine-chilling and captivating designs that can transform you into a myriad of characters and creatures. Let's delve into some of the best Halloween contacts designs for this year, featuring Twilight Red Vampire, Whiteout, Full Black Sclera, White Cat Eye, and Pink Manson contacts.
Step into the realm of immortal beings with Twilight Red Vampire Halloween contacts. These mesmerizing lenses feature a deep crimson hue with a striking black limbal ring that adds an intense gaze to your vampire-inspired costume. Whether you're channeling Dracula's allure or embracing the sultry appeal of modern vampires, these lenses will undoubtedly make you the center of attention at any Halloween gathering.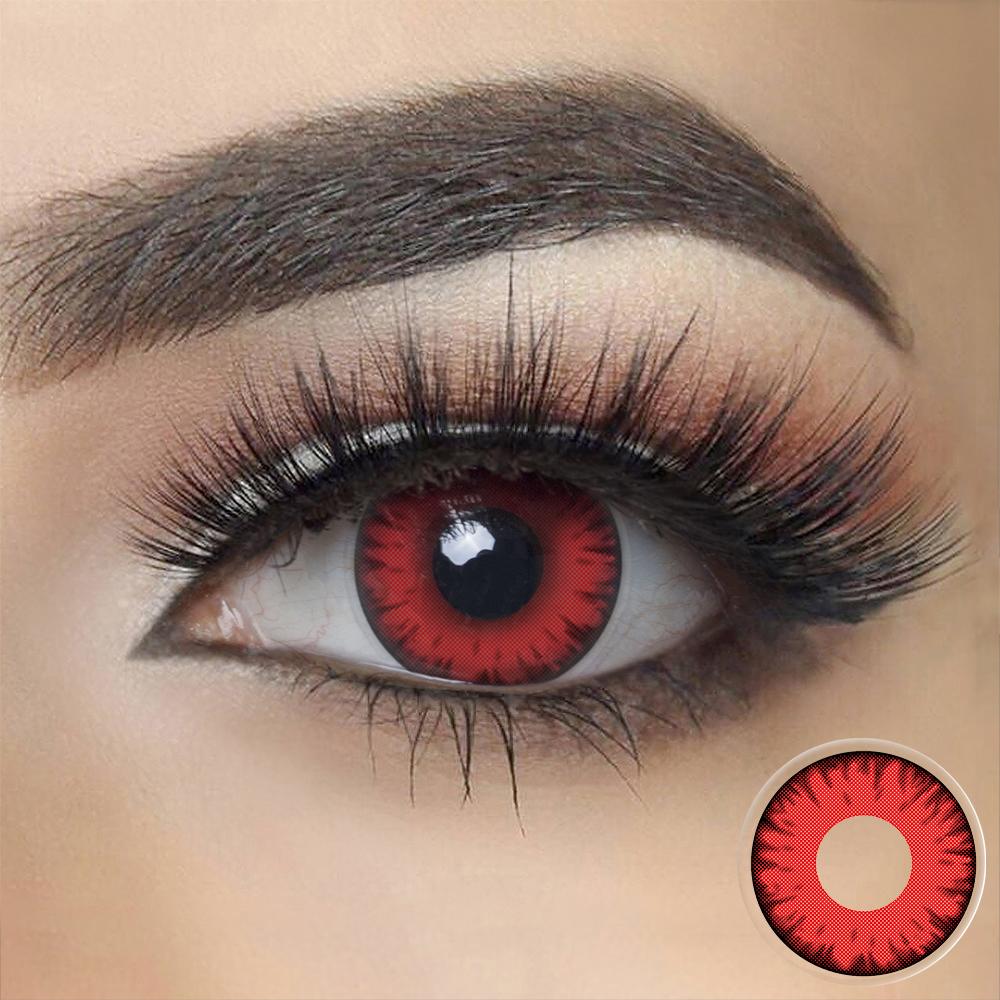 For a truly haunting and ghostly appearance, Whiteout Halloween contacts are the perfect choice. These lenses cover the entire iris and pupil, leaving only the whites of your eyes visible. The eerie effect they create is ideal for portraying spirits, wraiths, or any ethereal entity you desire. When combined with pale makeup and a spectral costume, these contacts will send shivers down spines.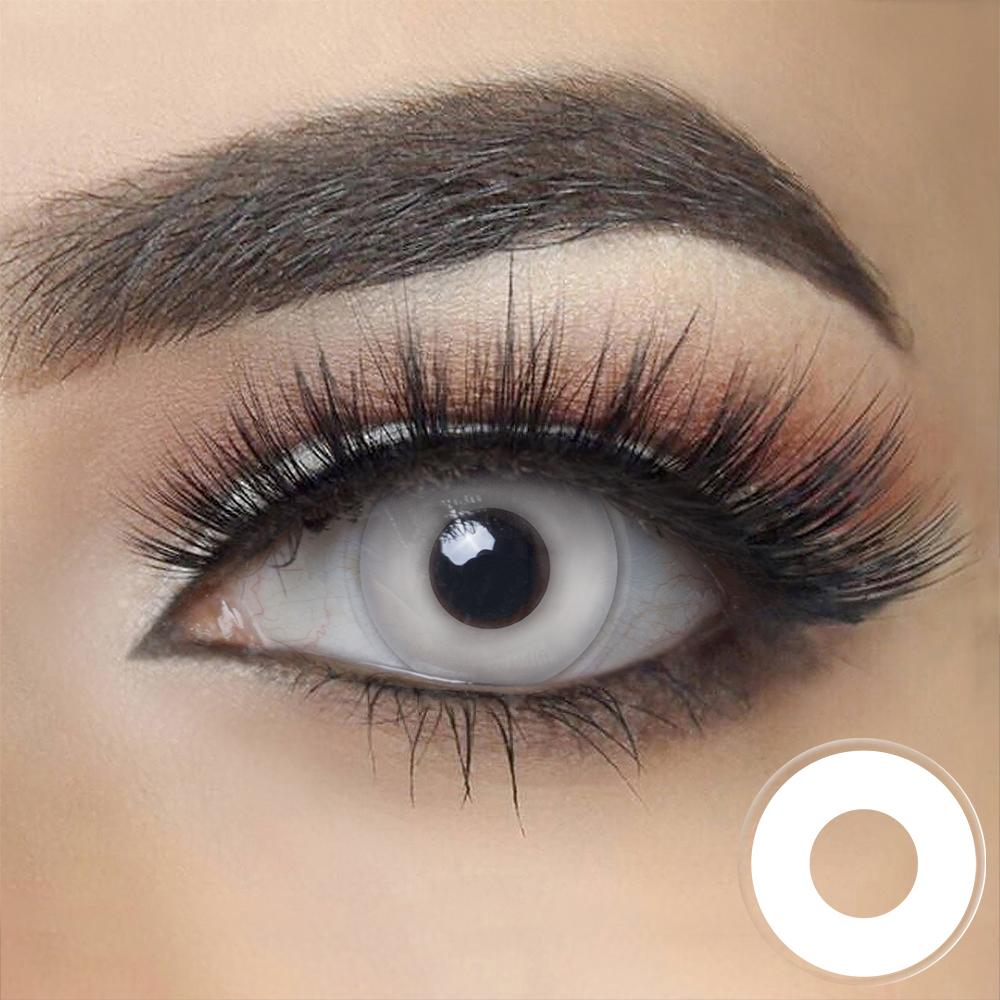 Nothing says "sinister" quite like Full Black Sclera Contacts. These dramatic lenses cover not only the iris but the entire visible part of the eye, giving the illusion of dark, soulless eyes. Often featured in horror films and otherworldly characters, these contacts are the perfect choice for those seeking to leave an indelible mark on Halloween night.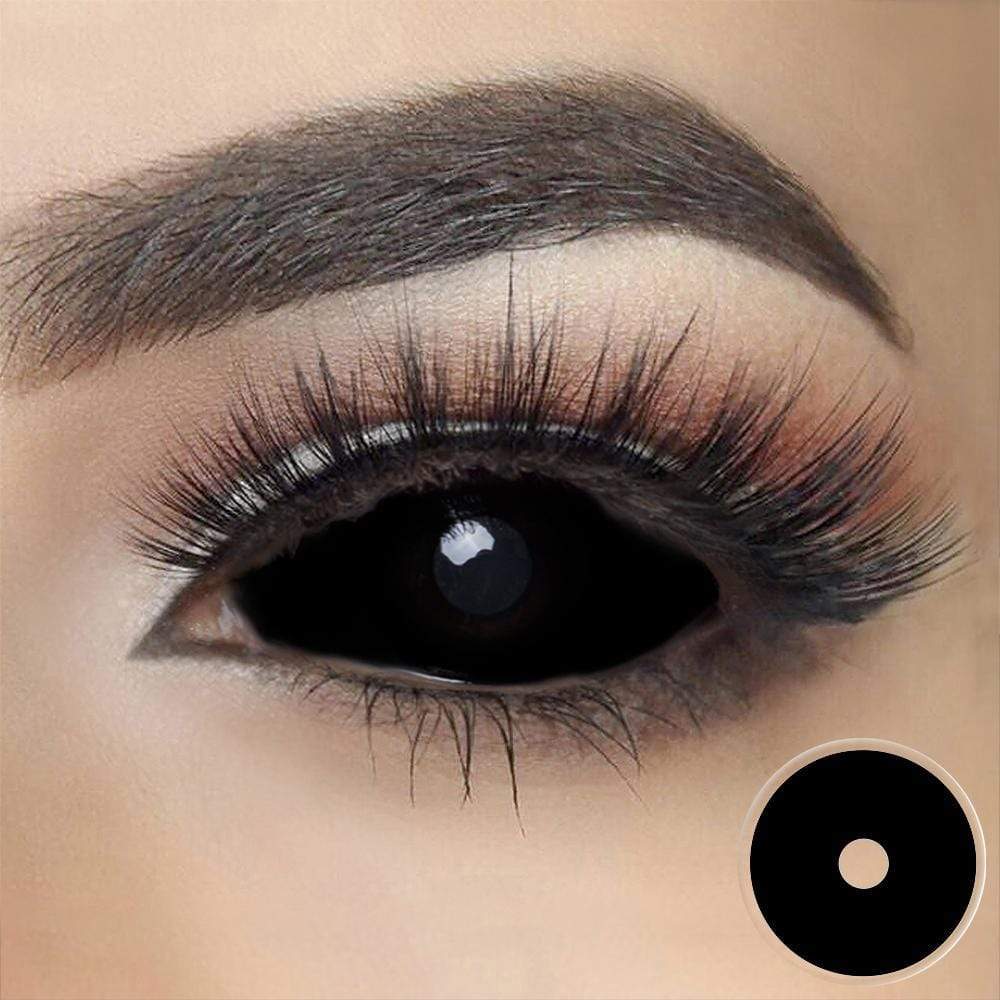 If you're aiming for a bewitching and feline-inspired look, White Cat Eye Halloween contacts are a fantastic option. These lenses boast a striking white base with a captivating cat-eye shape in the center, mimicking the gaze of a mysterious feline. Whether you're going for a classic black cat or an enigmatic cat-like creature, these contacts will complete your transformation with style.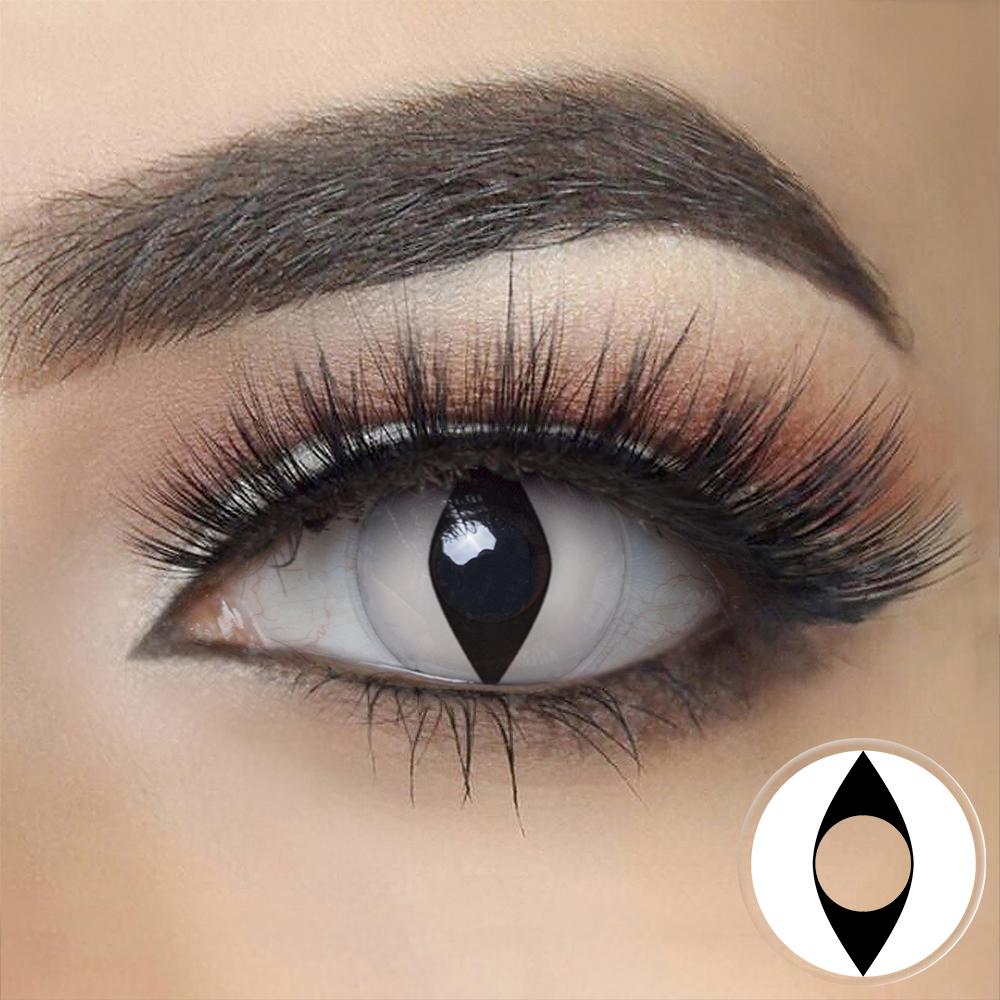 For those who prefer a touch of the macabre with a pop of color, Pink Manson Halloween contacts are the epitome of haunting beauty. Featuring a mesmerizing pink hue with a dark limbal ring, these lenses can accentuate various eerie looks, from haunted dolls to ethereal spirits. They offer a unique twist to traditional Halloween contact designs, making them a standout choice for the bold and daring.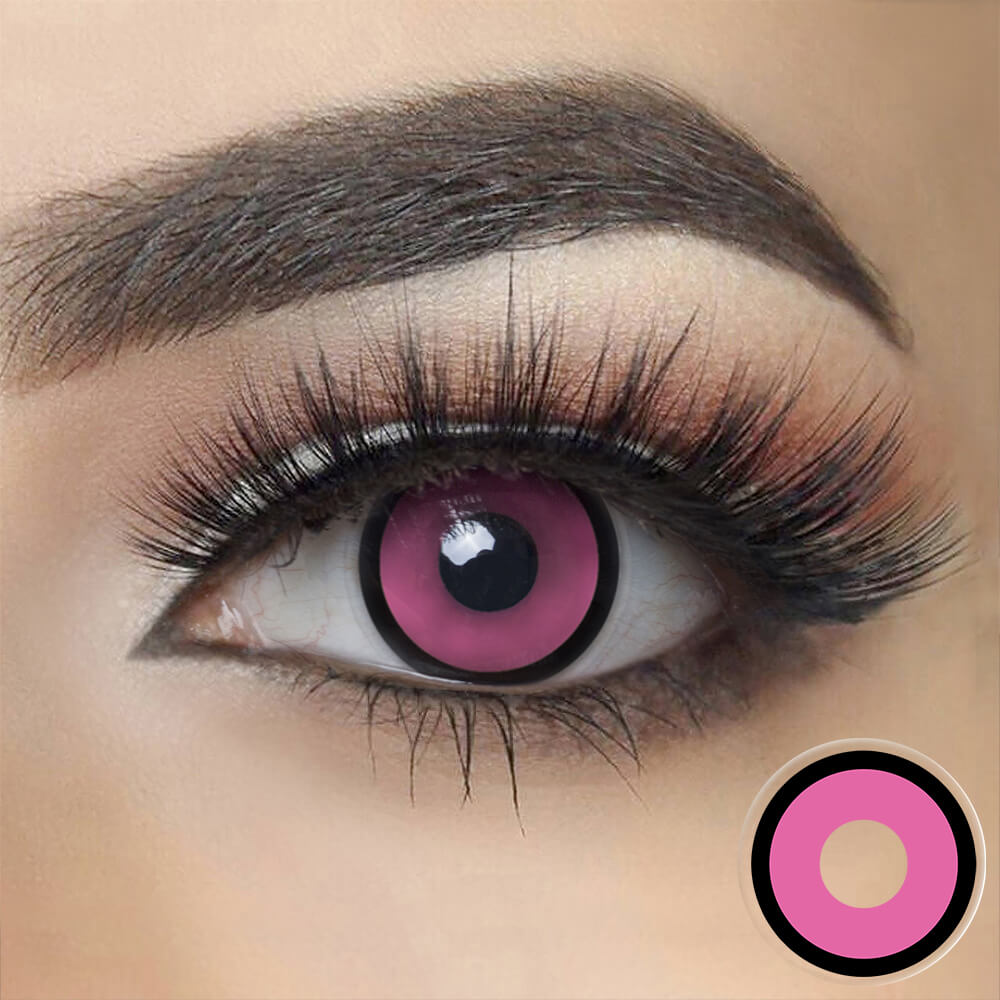 As Halloween enthusiasts gear up for the spookiest night of the year, Halloween contacts continue to be a prominent choice for elevating costumes to the next level. The best Halloween contacts designs of 2023, such as Twilight Red Vampire, Whiteout, Full Black Sclera, White Cat Eye, and Pink Manson contacts, cater to a diverse range of characters and creatures, from vampires and ghosts to enigmatic cat-like beings and haunting spirits. Embrace the spirit of the season and let these mesmerizing contacts help you create an unforgettable and hauntingly beautiful look!